Welcome
The Green Guest House lies in a quiet surrounding at the edge of the town and close to the Isar bike trail. Our three recently built, modern houses provide space for you and your employees also if you are staying over a longer period of time. Our interior as well as the central position in the heart of lower bavaria combine to an ideal employee- and mechanics appartement. We kindly invite you to feel comfortable at our house!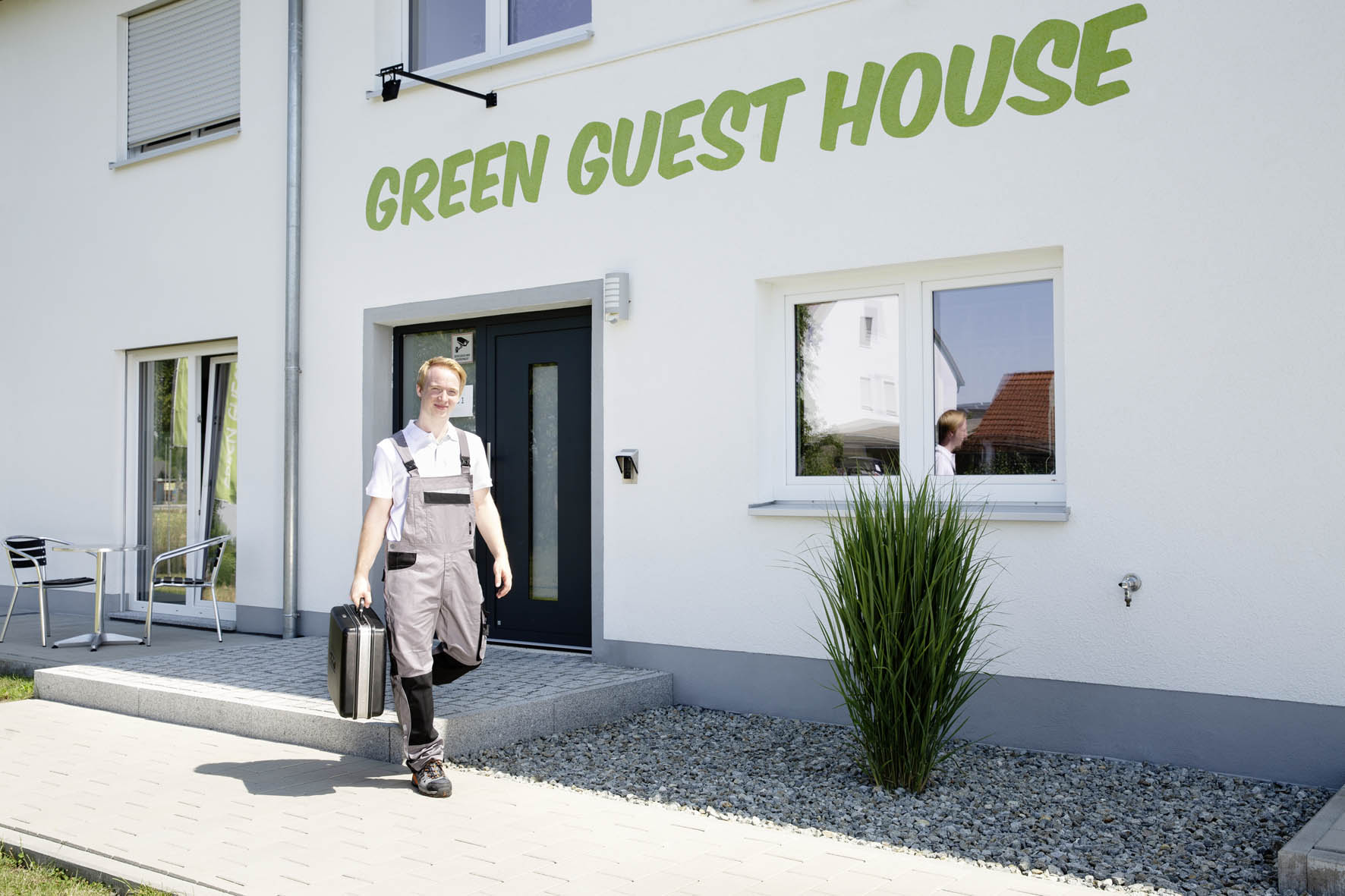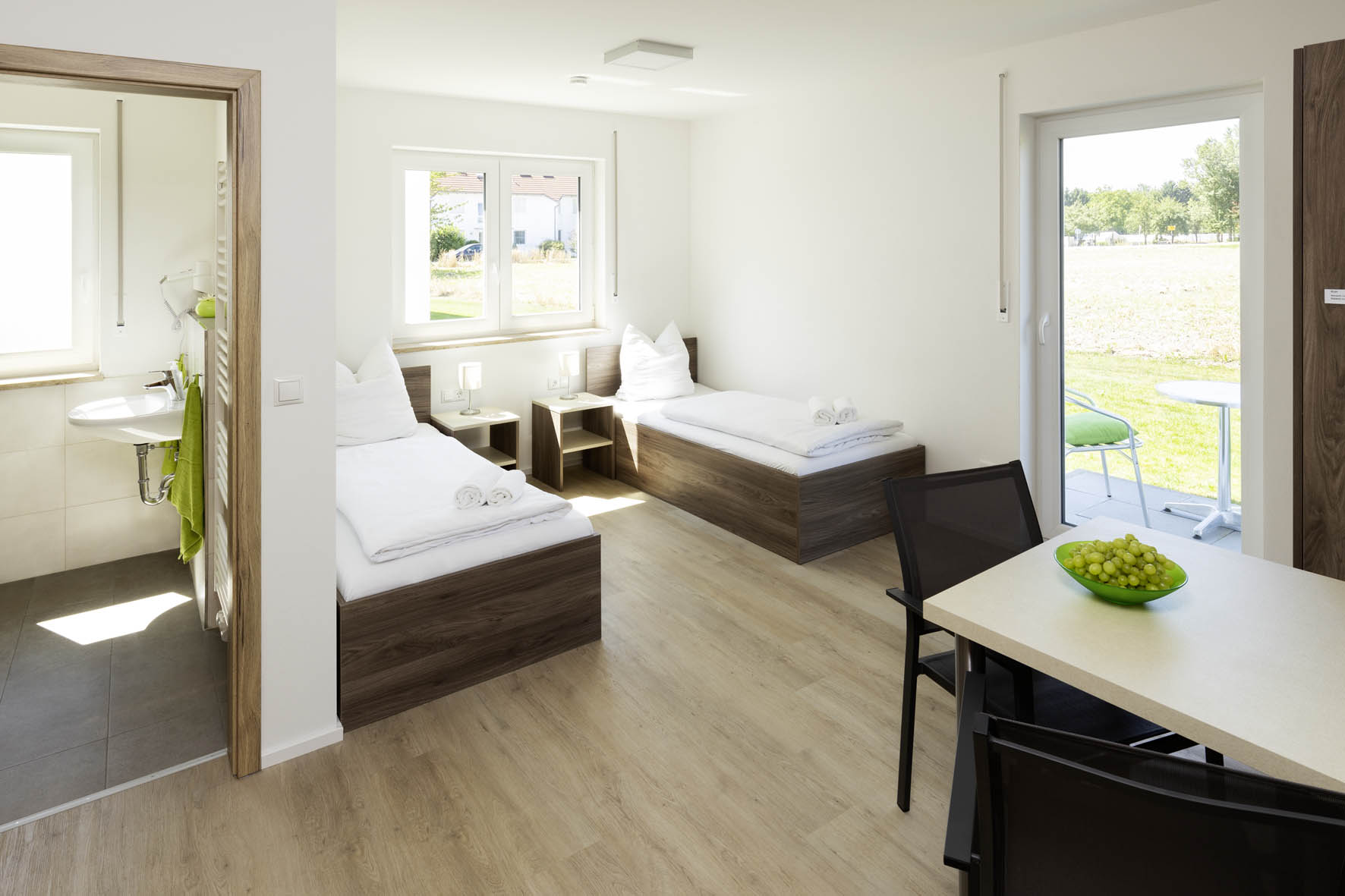 About us – welcome to Bavaria!
The Green Guest House is located in the center of lower bavaria in Wörth a. d. Isar. Built between 2016 and 2019, it stands out with highly modern ambience in green surroundings. Either for short visits or several weeks or months – it feels like home: parking next to the house, cooking and eating in the room or even having a barbecue in our garden.
During the summertime you can visit the recreational area at the Wörther See for swimming, have a fast ride on the "WakeLake" or enjoy the quiet nature along the Isar bike trail.
You can reach your destination quickly, via the direct junction to Autobahn 92, which connects you to Dingolfing (10-15 minutes), Regensburg (30 minutes) and Munich airport (45 minutes).
Rooms & Appartements
We offer rooms in four different categories. You can choose standard rooms, rooms with terrace or balcony or even our nice appartements. Find the perfect accommodation for your staff for long term use. Our rooms are equipped with own kitchenettes, bathrooms and separate beds. WiFi is available everywhere.
"Our company is already using this hotel more than half year…  The rooms are quiet and clean and all necessary services are availiable. Cooperation with the hotel is also on very good level. We can definitely recommend."
"Very nice staff and beautiful place. I recommend this place ;)"
You are looking for a cosy, practical and central rooms for yourself or your workers in the south of Bavaria including own kitchens, bathrooms and laundry facilities? Look closer at our Green Guest House and enjoy a comfortable stay!
Our fully equipped rooms supply space for a comfortable stay in green surroundings and invite to relax after a long working day. Speaking of work – you reach your working place easy and fast on the nearby Autobahn. Are you interested? We look forward to your booking at our Green Guest House in Wörth a. d. Isar.
You plan to arrive at our house late or during the night? No worries! To enter our houses and rooms we provide individual key codes. Just type it in at the keypad and step inside your room comfortably at any time.